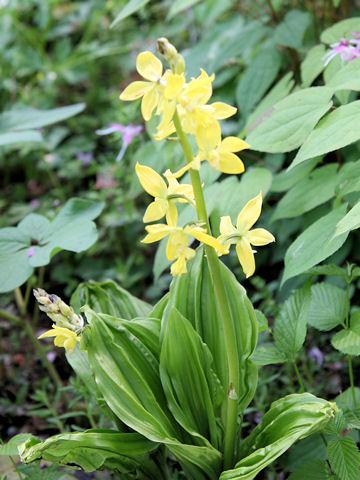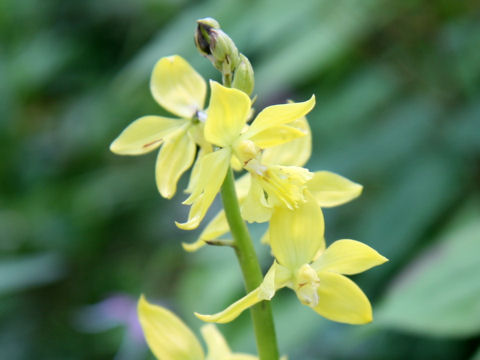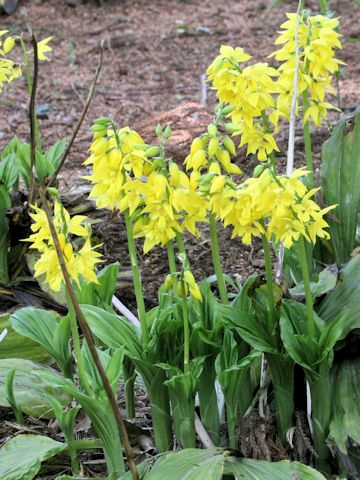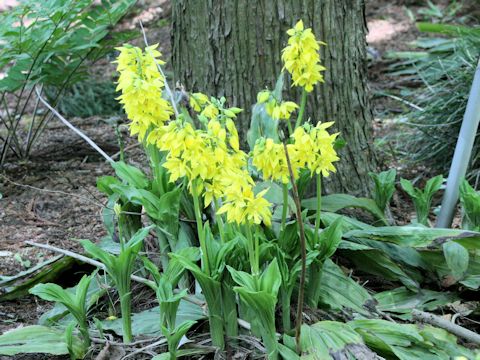 '킪''Ì–{B¼•"'©'çŽl'E‹ãBA'»'ê'É'ä˜p'É•ª•z'µ'Ä'¢'Ü'·B


'á'n'Ì—Ñ"à'ɐ¶'¦A''³'Í'S'O`'W'OƒZƒ"ƒ`'É'È'è'Ü'·B—t'â‰ÔŒs'ª


u'¶'¦'тˁiC. discolorv'æ'è'å'«'­A—t'̐F'ª"–'¢'Ì'ª"Á'¥'Å'·B'SŒŽ


'©'ç'TŒŽ'²'ëA‰ÔŒs'ðL'΂µ'Ä'N'â'©'ȉ©F'¢‰Ô'ðç'©'¹'Ü'·B˜a


–¼'́A‹U‹…Œs'ª•À'Ô'©'½'¿'ðƒGƒr'ÉŒ©—§'Ä'½'à'́B


ƒ‰ƒ"‰ÈƒGƒrƒl'®'̏í—Α½"N''ŁAŠw–¼'Í Calanthe sieboldiiB


‰p–¼'Í' 'è'Ü'¹'ñB


Calanthe sieboldii belongs to the Orchidaceae (the Orchid family). It is an


evergreen perennial herb that is disrtibuted west Honshu to Shikoku,


Kyushu of Japan and Taiwan. This herb grows in lowland forests and can


reach 40-80 cm in height. It is defined by larger leaves and flowering


stalks, paler leaf colors than Calanthe discolor. The flowering stalk is borne


the bright yellow flowers bloom from April to May.


[ãE'†'P] '·–쌧ˆÉ"ߎs¼t‹ßu'©'ñ'Ä'ñ'ςσK[ƒfƒ"v'ɂāA


2007"N05ŒŽ08"úŽB‰eB


['†'QE‰º] ˆïéŒ§''­'ÎŽsu''­'ÎŽÀŒ±A•¨‰€v'ɂāA


2011"N05ŒŽ04"úŽB‰eB