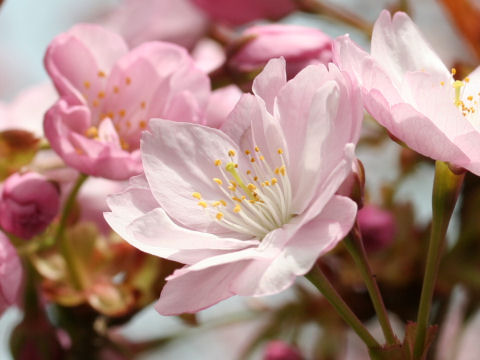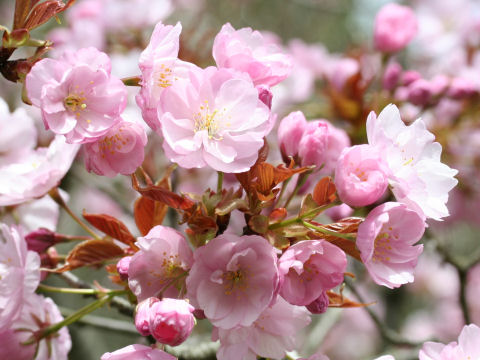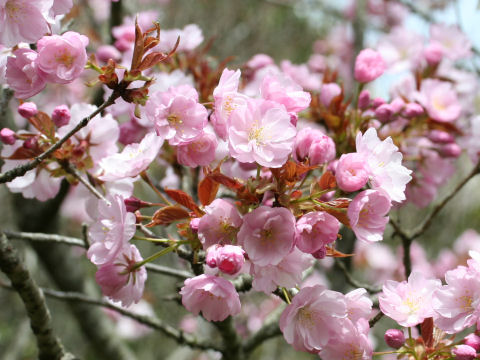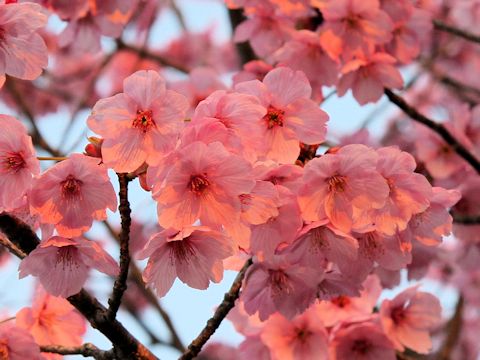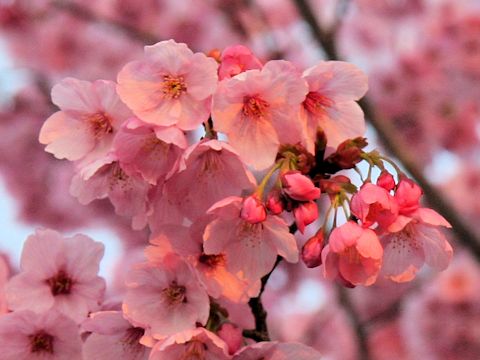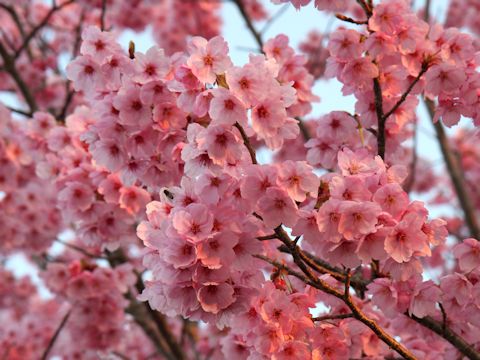 u'ׂɂâ'Ü'´'­'çvŒn'̉€Œ|•iŽí'Å'·Bu'³'Æ'´'­'çv'Ì'‡ŠÔ'ŁArì

'ç'É' 'Á'½'à'Ì'ªL'Ü'Á'č͔|'³'ê'Ä'¢'Ü'·B'SŒŽ'†{'©'ç'TŒŽã{

'²'ëA'W'¢gŽ‡F'̉Ԃðç'©'¹'Ü'·B‰Ô•Ù'ÍŠÛ'­'Ä'å'«'­A‰Ô•Ù'ª

'P'OŒÂˆÈã' 'é'à'̂́u'₦'ނ炳'«'´'­'çi"ªdŽ‡÷jv'ƌĂ΂ê'Ü

'·B


ƒoƒ‰‰ÈƒTƒNƒ‰'®'Ì—Ž—t'†'–؂ŁAŠw–¼'Í Prunus lannesiana cv.

PurpureaB‰p–¼'Í' 'è'Ü'¹'ñB


"Murasaki-zakura" (Prunus lannesiana cv. Purpurea) belongs to the

Rosaceae (the Rose family). It is a cultivar of Japanese cherry. It was

originally planted at the Arakawa dike, and became popular as a

ornamental tree. The pale magenta flowers bloom from middle of April to

early May. The petals are round and large. The variety which has up to 10

petals is called "Yae-murasaki-zakura".


[ãE'†'P`'Q] ‹ž"s•{¸‰Ø'¬u‰Ô‹óŠÔ'¯'¢'Í'ñ'ȁv'ɂāA

2006"N04ŒŽ18"úŽB‰eB

['†'R`'SE‰º] ç—tŒ§ŽæŽs¬Œ©ì'ɂāA2011"N04ŒŽ05"úŽB‰eB